About Us
Last Update: 2019-01-30
Hi-Q Marine Biotech International Ltd. was established in 1998. Hi-Q stands for high quality products & services. Our marine biotech business consists of Ecological Re-circulating Aquaculture Technology (ERAT) & System (ERAS), and the Marine Biotech Health Product Series – low molecular Fucoidan.

Hi-Q's Marine Biotech Health Products Department –We have strong Research & Development (R&D) cooperation with the Taiwan government agencies – the Council of Agriculture (COA), TFRI and the foreign governments, the professionals in medical science, food science and health care for developing the best Fucoidan functional materials & ingredients from Taiwan, for natural health and skincare products. Hi-Q Oligo Fucoidan (Low Molecular weight (500Da) Fucoidan, a sulfated polysaccharide- mainly contains (fucose), extracted from natural marine brown seaweed for natural health care & skin care products.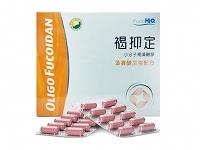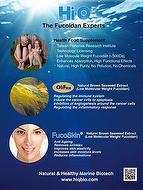 Basic Information
Company Name:

HI-Q MARINE BIOTECH INTERNATIONAL LTD.

Business Type:

Exporter, Manufacturer

Year Established:

1998

Capital:

TWD > 500,000,000

Brand:

Hi-Q; FucoHiQ; FucoBeauty ; FucoPets

Main Product:

Hi-Q Eological Recirculating Aquaculture System (ERAS), Health Products: Mainly low molecular weight Fucoidan - Oligo Fucoidan Food Supplement, Fucoidan Anti-Ageing Skin Care Products, Fucoidan pets supplement and Fucoidan raw material supplies

Main Export Market:

AUSTRALASIA, Australia, China, EUROPE, Hong Kong, Indonesia, Japan, Korea, South Korea, MID-EAST, Macau, Malaysia, N-AMERICA, Oth Asian, Philippines, Singapore, Taiwan, Thailand
Certification
Company Certification:
Product Certification:
Official Records
Official Records from Taiwan International Trade Shows
2017/07

TAIWAN EXPO 2019 in Vietnam

Booth No.: 168

2017/06

Taipei International Food Show

Booth No.: M0419

2017/06

Taiwan Int'l Senior Lifestyle and Health Care Show - Because U-care!

Booth No.: C1000a

2017/05

TAIWAN EXPO 2018 in Indonesia

Booth No.: 110

2017/01

TAIWAN NEW YEAR MARKET FAIR

Booth No.: B0414
Official Records from HI-Q MARINE BIOTECH INTERNATIONAL LTD.
2017

2017 Supplyside West (Sept 27-28 USA)

Hi-Q Booth UU125
Contact Information
Owner:




Contact Person:



Business Phone Number:

+886-2-27470006 EXT 191

Company Fax Number:

+886-2-27470030

Office Address:

Company Website: